If you are looking for a lawyer, you are probably dealing with a serious problem, whether it be personal, family or business. Like most people in your shoes, you may be feeling overwhelmed, scared and nervous about what the future holds, who you can trust and what you need to do. At the Law Office of David A. Wijewickrama in Waynesville, we understand that you are going through an overwhelming and stressful time. We are here to listen to the facts of your problem and help you understand your options so we can find a solution that works with your life and helps you get back on your feet. While no one can promise a perfect outcome, we pride ourselves on helping relieve clients' stress by taking on their problems for them, managing them and navigating them to safety and a good outcome, when the law allows it.
What Makes Us Different
What makes us different from other law firms in the mountains of western North Carolina is our around-the-clock commitment to you and your needs. We understand that legal issues are stressful and often a major challenge in your life because we have been there, too.
Attorney David A. Wijewickrama was involved in a serious car accident several years ago. He knows what it is like to work with lawyers who do not care about their clients. He does not want anyone else to have the experience he did. Today, he uses his decade of experience to protect our clients and guide them through the process of reaching an outcome that makes their life better.
Whether you are going through a divorce or recovering from a serious injury, you will get personal attention, regular communication and clear explanations of the law and your options from a legal team that wants to help you and see you succeed.
Meet Your Team
Kasey Carstens, Paralegal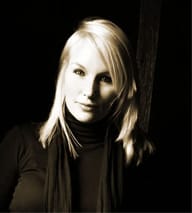 Paralegal Kasey Carstens joined the Law Office of David A. Wijewickrama in 2011 and is a strong advocate for our clients. She works very closely with our clients during the initial consultation process. She also assists in case preparation for family law matters.
After graduating Magna Cum Laude from Western Carolina University with a B.S. in psychology and a minor in chemistry, she worked for the North Carolina Division of Employment Security. There, she helped former offenders navigate the process of re-entering society.
Kasey enjoys spending time with her family and exploring the outdoors through hiking.
David A. Wijewickrama, Attorney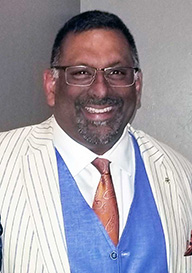 Attorney David A. Wijewickrama has more than 20 years of experience providing legal guidance to individuals throughout western North Carolina. He is licensed to practice in Cherokee Tribal Court and has a long history of providing legal guidance to law enforcement officers. He currently represents four county sheriff's departments, previously represented a community college for eight years. He also represents several private businesses.
David earned his B.S. from the University of South Carolina, where he attended under a United States Navy scholarship, and graduated in 2000 from Washburn University of Topeka, where he earned his J.D. He also served as a U.S. naval officer. He is active in the legal community of western North Carolina as a member of the North Carolina Bar Association, the 30th District Bar Association, the North Carolina State Bar and the North Carolina Trial Lawyers Association.
Before starting his own practice, David was a Sept. 11th tort litigator and a member of the Buncombe County District Attorney's Office.
David was born in Jamaica and raised in Haywood County. He is a former Eagle Scout and takes great pride in being able to serve his neighbors in their time of need. When he is not practicing law, you can find him making wine and fly fishing.
To learn more about David and Kasey, please follow the links below.
Schedule Your Consultation Today
To arrange a time to discuss your issue in a consultation, please call us at 828-452-5801 or contact us online.